Pour House – Custom Outdoor Neon Sign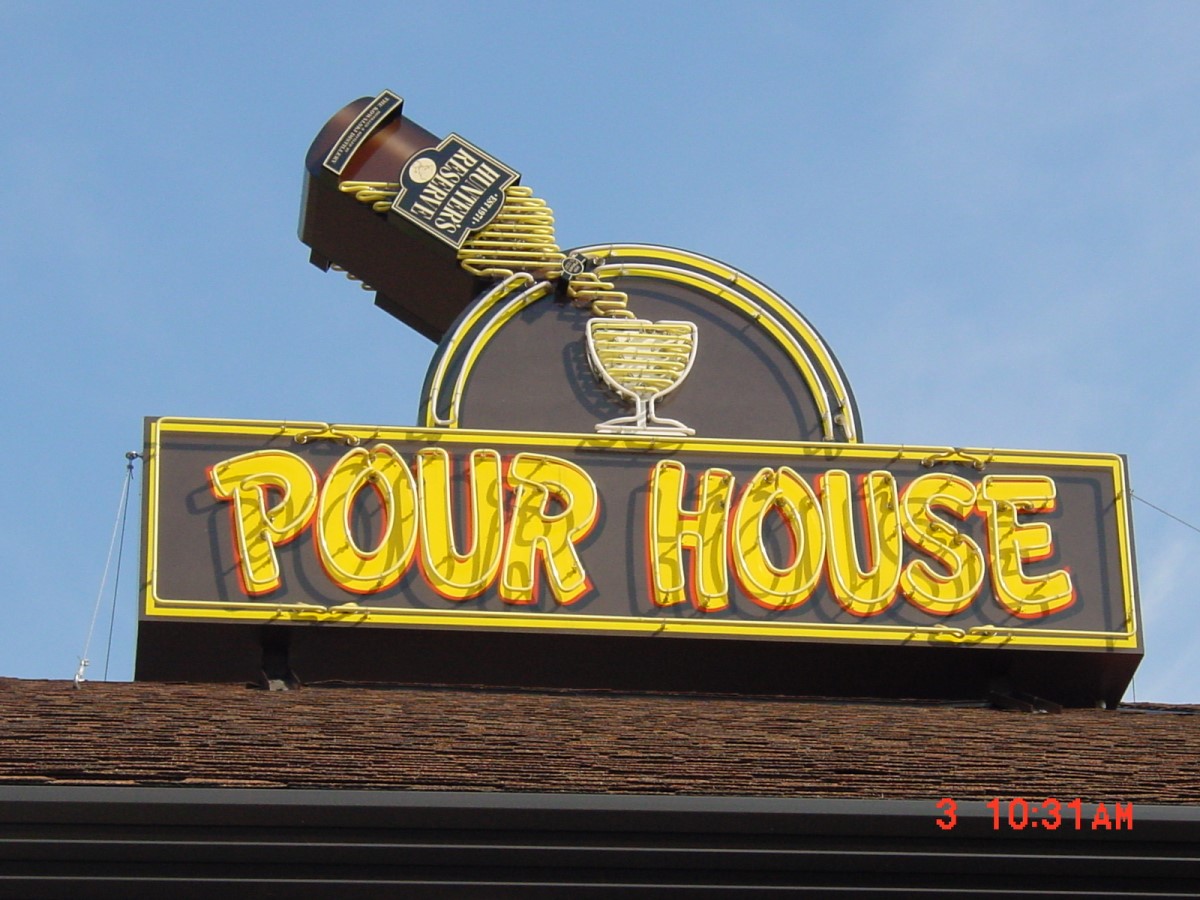 When Midwest bar Pour House needed to update their outdoor business sign, they chose Graphic House as their expert signage partner. Working collaboratively with the owners to get the branding and vision just right, our team designed, created and installed a one-of-a-kind outdoor neon sign that stands out during the day and shines all night long.
We started by creating a sign design using formed aluminum of a 3D bottle pouring a beverage into a glass above the name of the bar. With animated exposed neon, we even gave the effect of liquid pouring into the glass. That's sure to catch the attention and make a great impression on customers for years to come!
Project Features
Concept design
Formed aluminum sign
Exposed animated neon