Concept to Completion
Custom signage from concept to completion.
The expert team at Graphic House, Inc. is dedicated to providing a seamless, stress-free experience for each of our clients. With an in-house team of signage experts and a robust, easy-to-follow production process, we'll handle every step of your custom signage project from concept to completion.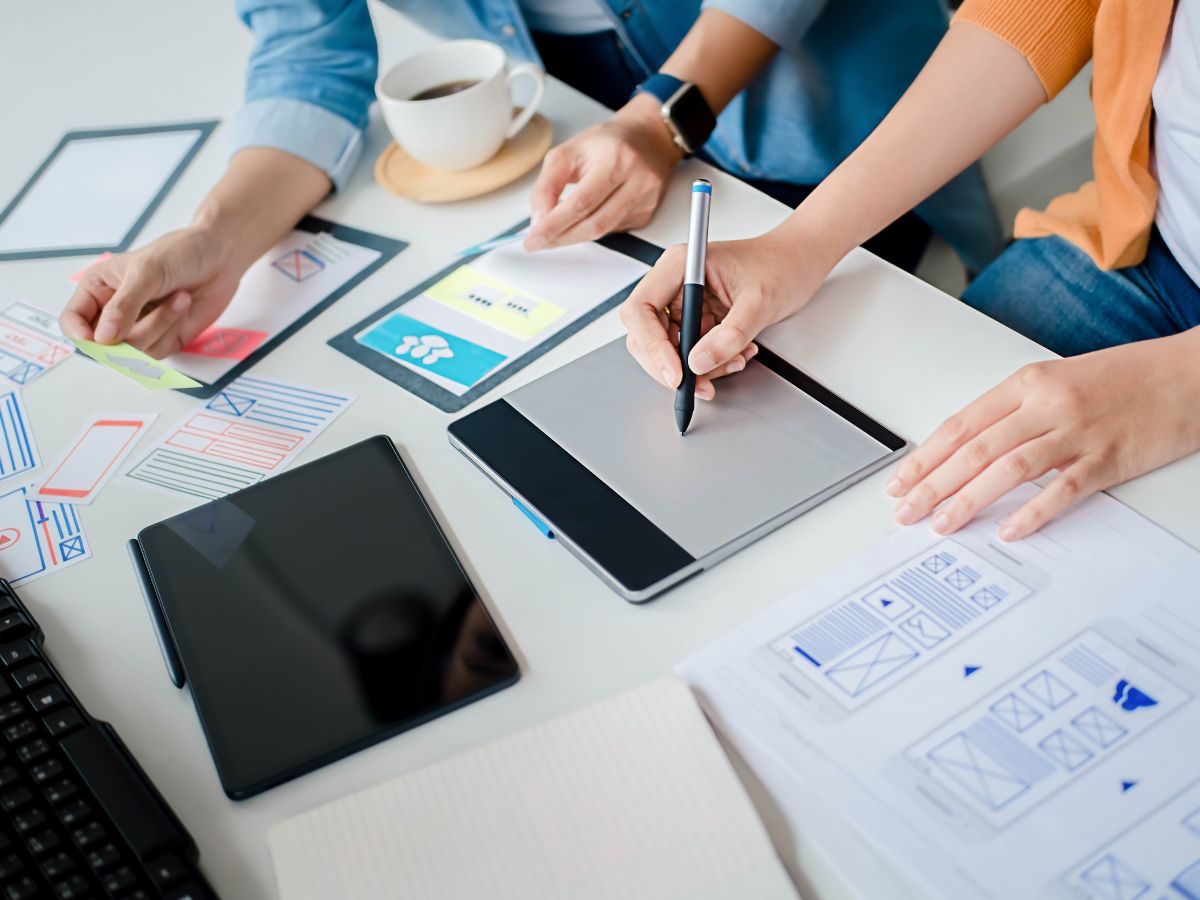 1 – Plan
Share your vision & specifications.
Each of our custom sign projects begins with initial planning, where you'll meet with our sales team and share your unique vision and specifications. We'll gather all the information we need to bring your vision to life, including your brand identity and style, signage goals, the environment in which your sign will be located and the budget and timeline of your project.
With the concept for your sign(s) completed, our project management team serves as liaisons between our designers and fabricators, ensuring our team has everything in place to complete your project on time and within the customers vision.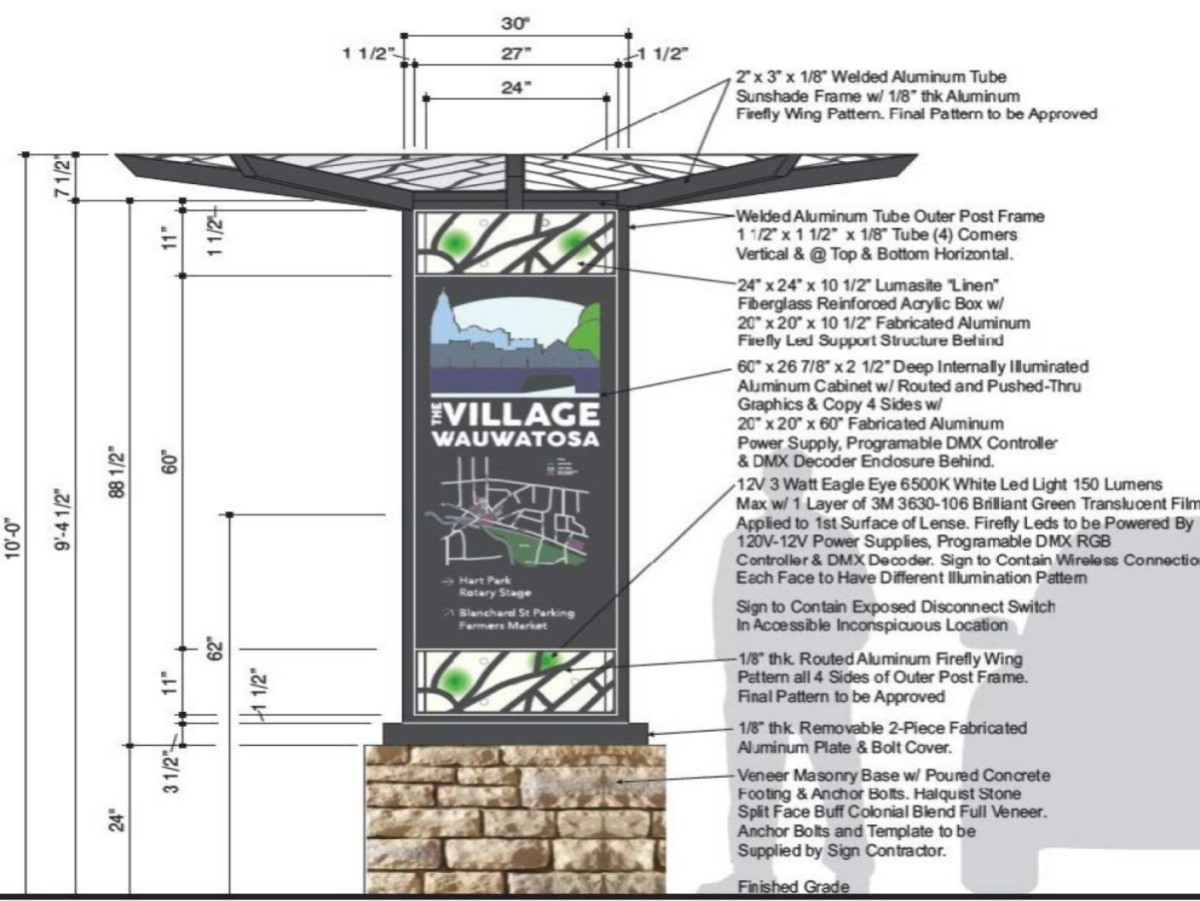 2 – Design
See your vision come to life.
Once we've gathered all the information we need about your project, our in-house design team will begin working on creating a custom-designed sign that reflects your brand identity, goals, artistic style and budget.
After 40+ years in business, we've honed our design process to be as intuitive and straightforward as possible. Once you request a sign our in-house designers will work  to develop a concept that you love and meets your needs.
Thanks to our state-of-the-art drafting technology, you'll get an opportunity to review your sign design and request changes as needed. We only move forward with production once you are fully satisfied with your final sign design.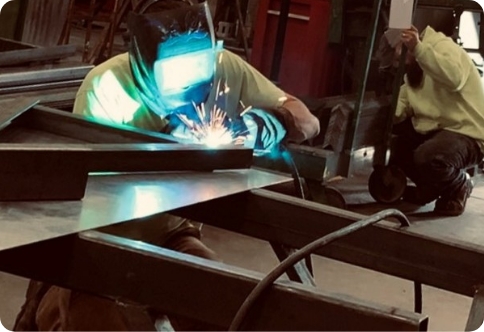 3 – Create
Watch your sign get built.
Once you've approved your final sign design, production can start immediately. Our in-house manufacturing team employs expertise and craftsmanship at every stage of fabrication, assuring every sign is built to the highest levels of quality. Capabilities include a wide range of automated and manually operated manufacturing systems for fabrication, finishing and assembly.
Because we handle every aspect of the manufacturing process in-house, we keep complete control over the quality, timeline and total cost of your signage project. No part of your sign production will be outsourced, ensuring your signage is built to your exact specifications and our team's superior standard of quality and craftsmanship.
Our project management team keeps a close eye on the progress of your sign throughout the entire fabrication process, ensuring your specifications and project deadlines are met. They will keep you updated with the progress.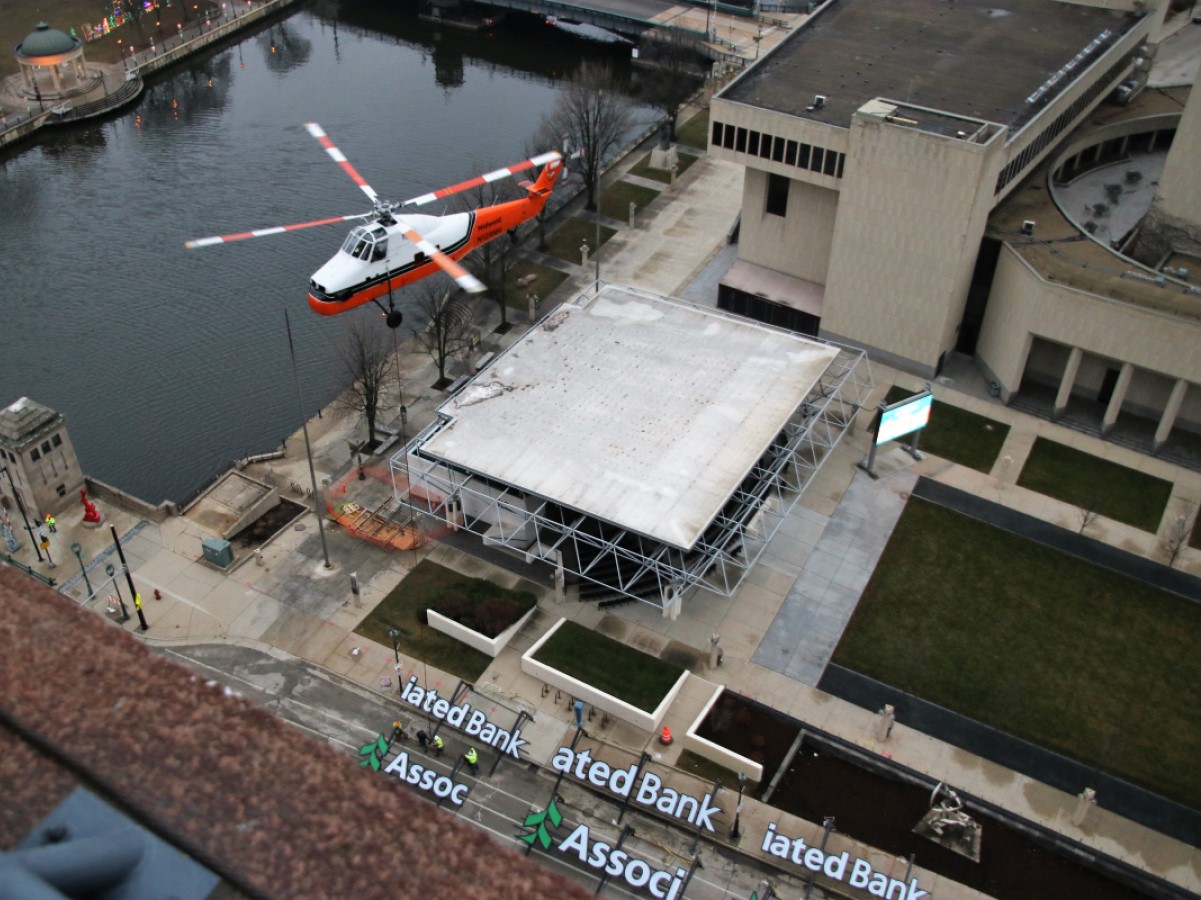 4 – Install
See your custom sign in action!
Wherever you are located, our team will come to your site to professionally install your new signage. With a fleet of state-of-the-art service vehicles and an expert crew experienced in both local and national signage installation, Graphic House, Inc. has the capability to create and install your most complex signage projects nationwide.
Our OSHA-certified and insured professionals work around the clock to ensure your project is completed on time, handling every step of the installation process including:
Performing site surveys
Obtaining zoning permits
Completing sign installation
Conducting safety inspections
And more!
Looking to elevate your brand and create eye-catching, effective custom signage? Look no further than Graphic House, Inc. Our team of experts will guide you every step of the way, from concept to completion, to ensure your vision becomes a reality. Whether you're in education, healthcare, finance, government or any other industry, we have the knowledge and expertise to create signage that stands out.
Ready to get started? Contact us today at 715-842-0402 or fill out our online form to start your custom signage project with Graphic House, Inc. Let us help you make a lasting impression.