Peninsula Federal Credit Union – Multi-Facet Outdoor Business Sign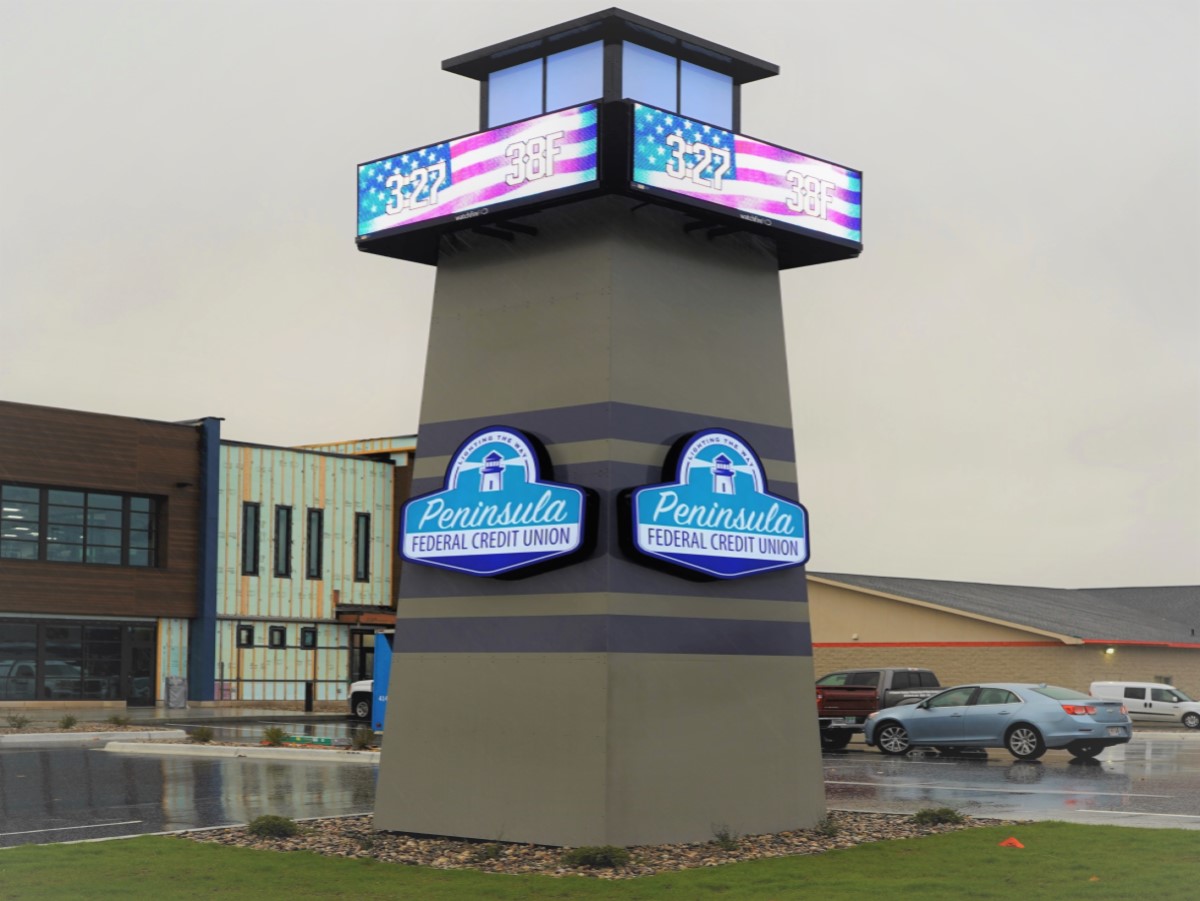 When Peninsula Federal Credit Union, located in Menominee Michigan, needed a unique outdoor business sign, they chose Graphic House as their expert signage partner. Our team helped design, create and install the large, dimensional sign they envisioned, complete with multiple logo signs and digital screens.
Along with a tall monument base in the brand's shape of a lighthouse, we created multiple logo signs to outfit multiple faces of the base. This way, the credit union's brand name and location are easy to spot from every direction. We also outfitted the monument sign with digital screens along the top, allowing the business to share the local time, weather and other easily-updated information.
Now, thanks to the signage expertise here at Graphic House, Peninsula Federal Credit Union has a one-of-a-kind outdoor business sign that will help build brand awareness and attract local customers for years to come.
Project Features
Dimensional monument sign
Outdoor business sign
Digital LED screens