St. Matthew Catholic Church – Sign Refurbishment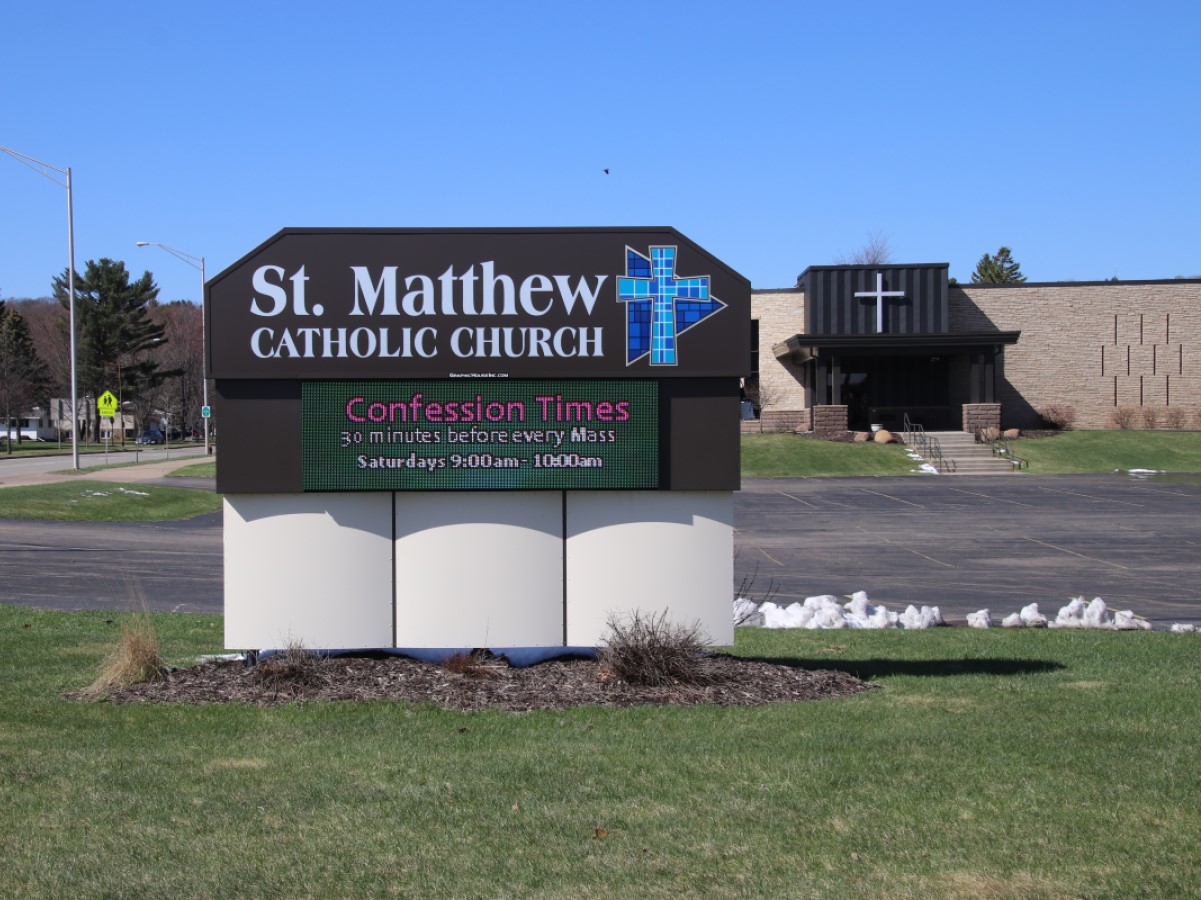 When St. Matthew Catholic Church in Wausau, WI underwent refurbishment, they chose Graphic House as their expert signage partner. Originally installed in 2001, their sign was given the modern updates it needed to function and look its best.
Our team professionally removed the church's original sign and completed the refurbishment process in our nearby fabrication facility, also headquartered in Wausau. This included installing a new face cabinet, replacing the sign's fluorescent lights with LED lights and adding a full-color electric messaging center (EMC) for easy message sharing.
Thanks to the signage expertise here at Graphic House, St. Matthew Catholic Church have a refurbished sign with the updates it needs to function and serve their organization for years to come.
Project Features
Sign removal & refurbishment
New face cabinet installation
Replacement of fluorescent lights with LED lights
Installation of a full-color electronic messaging center (EMC)